Two major problems in Uganda are malaria and spoiled milk. A young woman has now developed a new business idea from this.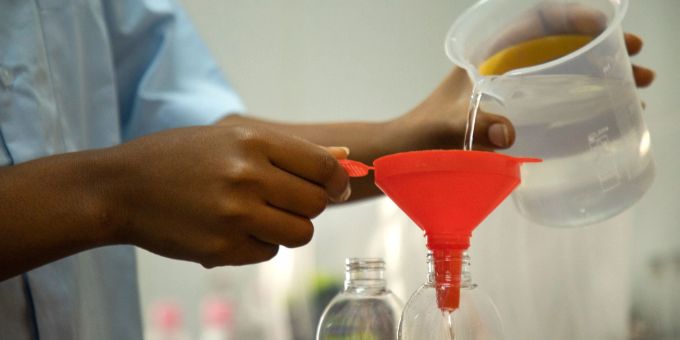 the essentials in brief
In Uganda, much milk spoils because it cannot be refrigerated.
Now a young woman makes a mosquito cream with milk back.
This can protect the people of the country from malaria.
In the courtyard of a small office building on the outskirts of Kampala, Uganda's capital, Jovia Kisaakye checks buckets of fermented cow's milk. The 20-year-old entrepreneur lifted one of the covers and happily inhaled the pungent, sour smell. The milk formed small bubbles, the small lava swirling on the surface. Exactly what Kisaakye is looking for.
The young entrepreneur has developed a mosquito cream based on sour milk. In doing so, he is tackling two problems in the East African country at once: the mosquitoes that transmit malaria and the large amount of spoiled milk. Farmers in Uganda produce 2.8 billion liters of milk annually, according to the National Dairy Development Agency (DDA). But because there is no electricity in many rural areas and farmers cannot refrigerate their milk, much of it spoils. Only about a third is consumed.
14 million Ugandans contract malaria
At the same time, according to the World Health Organization (WHO), about 14 million Ugandans contract malaria every year. Malaria is the leading cause of death in the country of 46 million people; Tens of thousands end up in hospitals every year because of the tropical disease. Kisaakye knows this from personal experience. Then, his one-year-old brother, Jeremi, died of malaria in 2007. He himself often suffered from illnesses and had to be hospitalized several times.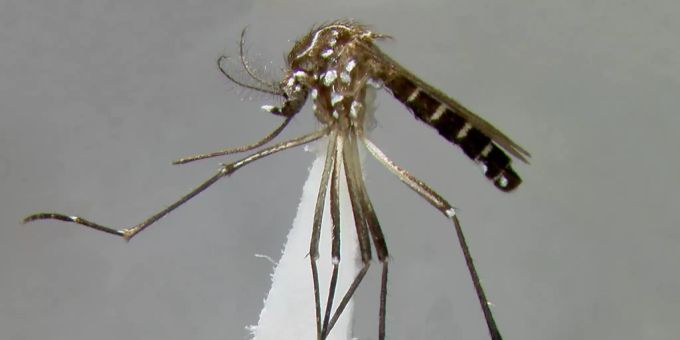 Three years ago, Kisaakye, who studied statistics at Makerere University in Kampala, turned his suffering into a business idea. At the university he met malaria researcher Patrick Sseremba (26) and agricultural scientist and food chemist Blasio Kawere (26). A little later, the three founded the company Sparkle Agro Brand. Kisaakye's idea: to develop an effective lotion for mosquitoes from dried milk powder. "I just had to find a solution," says Kisaakye, who himself comes from a farming family.
Weeks of laboratory testing followed with the support of the Department of Health and the National Institute of Insect Research; followed by an efficacy study. "Many of our first attempts were unsuccessful," Sseremba recalls. But the three scientists did not give up.
In early 2020, they finally came up with their formula for success. The result was an active mosquito repellent for up to twelve hours. The product was ready for the market – and much more than a simple mosquito cream. Because of natural plant extracts, the lotion heals and softens the skin, says Kisaakye. The ingredients are 100 percent organic.
The Sparkle brand is also committed to fighting food waste, Kisaayke continued. The company buys back milk from small dairies, creating a win-win situation. Sparkle Agro Brand becomes the main ingredient in the cream at a low price that they pass on to consumers. Smallholders can cushion their losses.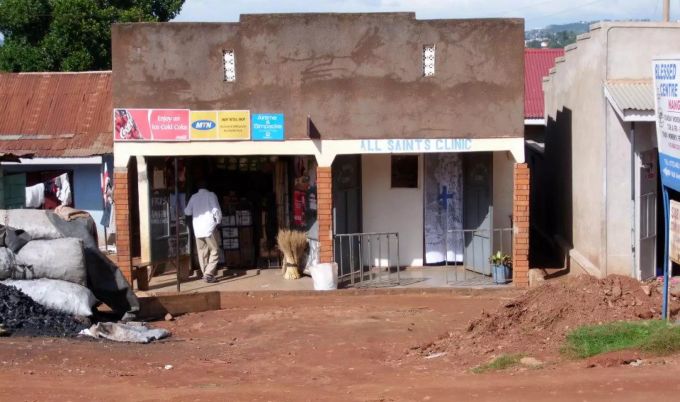 Sparkle Agro Brand's production facility is a white-tiled, flowery-smelling laboratory in Kitende village on the southern outskirts of Kampala. The company, which according to the founders is worth about half a million euros, currently has 4 permanent employees and 20 part-time.
Hundreds of plastic bottles with pink screw caps and curved Sparkle logos are neatly lined up on shelves, waiting for the next order. Customers include pharmacies and supermarkets in Uganda and the Democratic Republic of Congo. Kisaakye said, the aid organizations buy the cream to distribute to the refugees. While conquering new markets for mosquito repellents, entrepreneurs are already working on a new idea: an insecticide made from cow's milk.
More on the subject:
Euro Farmer WHO'S WHO