Silvia and Toni Hersche give up the management of the Sillerenbühl restaurant. As part of the change, Bergbahnen Adelboden will rebuild operations.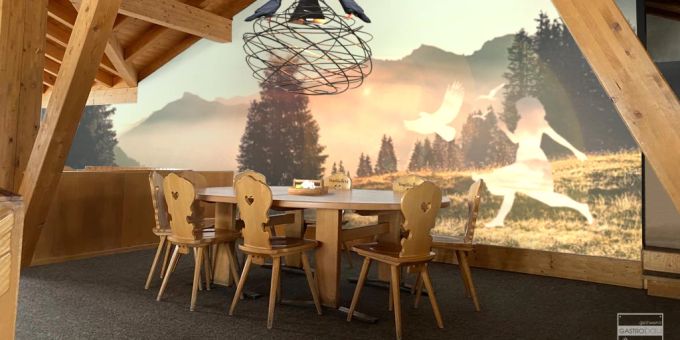 As reported by Bergbahnen Adelboden AG, Toni Hersche will retire well-deserved in the spring of 2023, which is why he and his wife Silvia will hand over the management of the catering trade on the Sillerenbühl at the end of 2022/23. winter season. As Markus Hostettler, Director of Bergbahnen Adelboden AG, reports, they are reluctant to let the two go and are happy that Silvia Hersche will remain in the company as Head of Accounting.
No staff adjustments are planned in the Sillerenbühl restaurant. Bergbahnen Adelboden AG continues to rely on the wealth of experience of its current employees. With the change in culinary management, Bergbahnen Adelboden AG is tackling the upcoming renovation of the restaurant.
The technical and sanitary facilities are being renovated, the restaurant is remodeled and adapted to the needs of today's guests. On the one hand, the electronic installations, ventilation and bathroom installations will be renewed. Great importance is also attached to better soundproofing. On the other hand, the company receives a reorientation.
According to Hostettler, gastronomy has undergone major changes in recent years. He adds that with the renovation they not only want to update the restaurant technically, but also ensure that the Vogellisi and its values ​​can be experienced in the beautiful mountain restaurant.
The hosts wanted with passion
The self-service concept is maintained. Furniture, room arrangements, food and drink options at almost 2,000 meters above sea level will be new. Markus Hostettler emphasizes that it is very important for Bergbahnen Adelboden AG to incorporate the expertise and experience of the existing team during planning and implementation. If the schedule could be met, the implementation work would be completed by the end of autumn 2022.
The conversion, which has a budget of around one to two million francs, is planned for the non-operational period from the end of the winter season 2022/23, so that the guests can be welcomed in the new coat in the summer of 2023.
Those responsible are now focusing on filling the vacant position in the culinary management (individual or couple) and finding a successor who can identify with the values ​​of the "VogellisiBerg" brand and the lady of Adelboden grass.
Markus Hostettler emphasizes that they are looking for someone who runs the business with the same commitment and has hospitality in his blood. It would be good for Bergbahnen Adelboden AG if the new host came from the region or was deeply rooted in the region.
More on the subject:
Gastronomy Franconia Adelboden