(Motorsport-Total.com) – The LMDh car from Lamborghini, which will be used in both the World Endurance Championship (WEC) and the IMSA sports car series from 2024, will have a V8 engine with a twin turbo as the combustion engine . . In addition, there is an electric motor in the sense of hybrid drive.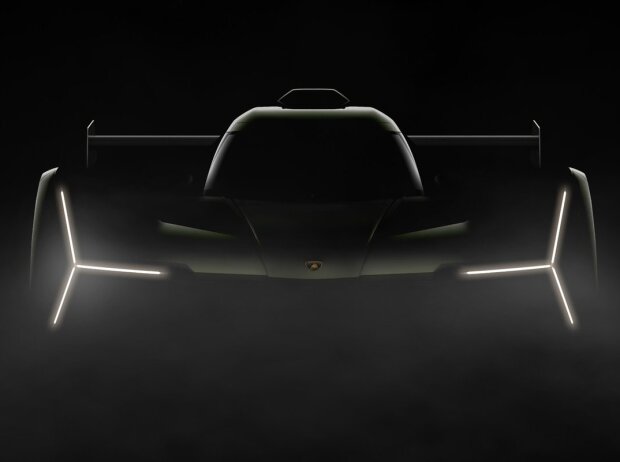 Lamborghini LMDh for IMSA and WEC 2024
pulled out
According to information published by Lamborghini this week, the engine is a completely new development. No information has yet been given on the displacement of the V8, but on other key data: cylinder angle of 90 degrees and a weight of 180 kilograms.
Together with the hybrid unit, which is being developed by Bosch, Williams and Xtrac, Lamborghini's V8 twin turbo will provide a total output of 500 kilowatts (680 hp). In the LMDh regulations, which will apply to both IMSA and WEC from 2023, the total permissible engine output is specified at 480 to 520 kilowatts. In the IMSA, LMDh cars compete in the GTP class, in the WEC in the Hypercar class.
In addition to the first technical data about the engine, Lamborghini has also released key data about the car itself. The LMDh racing car, created in collaboration with Ligier, will have the maximum dimensions allowed by the regulations: 5,100 millimeters in length, 2,000 millimeters in width and 3,148 millimeters in height. It will weigh 1,030 kilograms.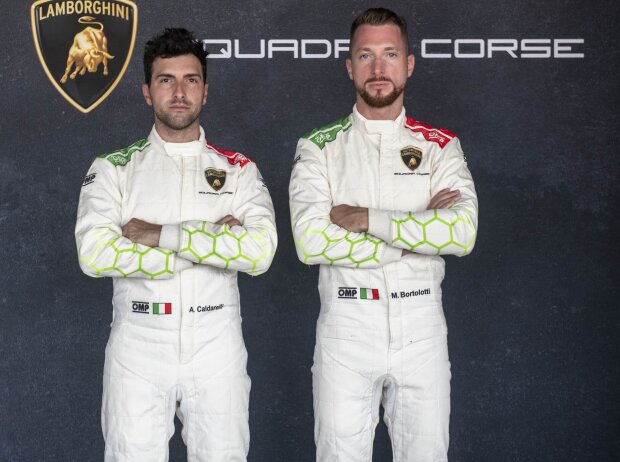 © Lamborghini
Andrea Caldarelli and Mirko Bortolotti confirmed for Lamborghini's LMDh project pulled out
Lamborghini has not yet announced any teams for the LMDh project in WEC and IMSA. But the first two drivers have already been determined. They are Mirko Bortolotti and Andrea Caldarelli. Both are longtime GT drivers for the Italian car manufacturer.
Bortolotti is currently driving a Lamborghini Huracan GT3 Evo fielded by GRT in the DTM. Caldarelli pilots a Huracan from K-Pax in the Intercontinental GT Challenge (IGTC). Bortolotti and Caldarelli are to develop Lamborghini's currently unnamed LMDh car from the driver's perspective. The first test drives are planned for spring 2023.